Description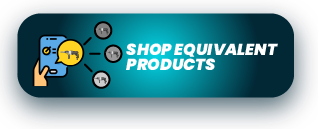 POWERSHARE® Battery & Charger Kit consists of a 2x 20V 4.0Ah Lithium-ion Battery and Dual Charger.
The WORX 20V 4.0AH Batteries & Dual Charger KIT is suitable for all WORX 20V POWERSHARE™ battery tools so you can conveniently switch batteries between tools, and never be short for power.
FEATURES
Overcharge protection function for safe and reliable use without risk of short-circuiting or overheating,
Worx high-quality Li-ion rechargeable batteries are lighter, more efficient, and charge with no memory effect.
Same battery, expandable power. Worx PowerShare is a unique 20V modular system that allows you to combine the same battery to multiply voltage to 40V and even 80V.
The dual charger is compatible with all 20-volt batteries from the WORX Powershare range.
There are 2 charging modes to choose from: With dual charging, 2 battery packs are charged at the same time – if you charge one after the other, the waiting time is reduced, since only one & then the other battery is charged.
The capacity of the battery determines the charging time, e.g.: 2.0 Ah battery = approx.0.5h, two 2.0 Ah batteries = approx.1h, 4.0 Ah battery = approx.1h, two 4.0 Ah batteries = approx. 2h / An LED display shows the charge level.