Description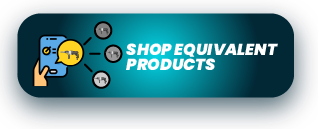 The ideal choice for comfortable trimming and quick results.
The lightweight BOSCH DIY Easy GrassCut 26 Trimmer is designed for comfort and convenience. It features a balanced low weight for easy handling and maneuvering, reducing user fatigue particularly with extended use. The trimmer´s semi-auto spool feeds the spool line at every trigger release, eliminating the need to manually adjust the spool or bump the head for continual, uninterrupted, and worry-free trimming. The tool's high-quality finish, combined with a powerful motor and a durable cutting line, ensures ideal cutting results and a long performance lifetime.
FEATURES
Lightweight and balanced design ideal for easy and comfortable handling.
Hassle-free, semi-auto spool eliminates the need for manual adjustments.
High-quality finish, powerful motor, and strong, durable line for ideal results.
The BOSCH DIY Easy GrassCut 26 Trimmer is ideal for cutting grass and weeds, lawn trimming, and garden edging.