Description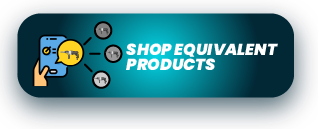 Carry your heavy tools more easily.
The CAT Steel Handle Tote Bag features a rotatable Steel Carry Handle and Eva Foam for comfortable Holding.
FEATURES:
Two Longer Velcro Strips are Included for holding longer tools.
Pockets: with 10 Exterior Pockets and 4 Interior Pockets and 16 Elastic Straps Included.
Outside: with 3 Pockets in the Front.
3 Pockets in the Back (Medium with w/Velcro Flap)
Each 2 Pockets at Both Sides Individually.
Inside: 2 Pockets for Two Shorter Sides.
8 Elastic Tool Loops at Both Longer Sides Individually.
Use Separate Polyester Cloth Binding for Pockets, and Longer Septal Stitching Line to Get Better Pulling Force.
Strengthened Corner Areas with Longer Stitching Bars.
Wider Hemming Edges for Pockets to Reach for Higher Pulling Force.
5pc Anti-skid Harder Feet for Stable Standing.
The CAT Steel Handle Tote Bag includes a Padded Shoulder Strap.