Description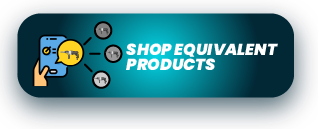 The Cat® 17 in. Tool Backpack features pockets for ample tool and gear storage.
The CAT Tool Backpack 430mm is built using 600D polyester weave for maximum strength, durability and moisture resistance.
FEATURES:
Soft Bottom.
Pockets: with 2 Exterior Pockets and 28 Interior Pockets.
Outside: w/2 Zipper Pockets.
Tape Holder Set in One Side Panel, and Two Smaller Pockets w/Velcro Flaps on the Other Side.
Two Big Zipper Compartments are Included.
Inside: for the 1st Compartment: There are 2 Bigger Pockets and 3 Medium Sized Pockets on One Side.
7 Medium-Sized Pockets and 4 Smaller Pockets on the Other Side.
2nd Compartment: There are 6 Medium Sized Pockets, 6 Smaller Pockets and 3 Rows of Elastic Tool Loops Included on One Side. with 2 Velcro Straps and One Key Ring on the Other Side.
Use Separate Polyester Cloth Binding for Pockets, with Longer Septal Stitching Line to Get Better Pulling Force.
Wider Hemming Edges for Pockets to Reach for Higher Pulling Force.
#10 Zippers Used for Main Portions of the Bag, with Red Lanyards for Easy Finding and usability.
Breathable Mesh Padding Located on Straps and Back Panel to Provide Comfort and Breathability.
The CAT Tool Backpack 430mm has four Injected Feet for Better Loading.