Description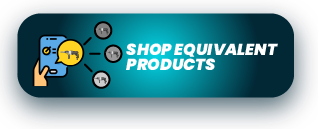 Several different modes.
The EVOCHARGE LED Powerbank Torch comes packed with features & functions for all types of situations, making it the perfect multi-purpose torch.
FEATURES
Durable & tough multi-purpose torch and light.
Bright LED torch.
Work Light with 3 brightness levels plus amber/anti mosquito light and emergency light up to 320lm.
Charge Devices using the USB-A output port.
IP68 Waterproofing allows for use outdoor or in outdoor emergencies regardless of the weather.
The built in magnets allow you to work hands free.
Battery Capacity 7800mAH – rechargeable via USB-C cable included.
Operating Time 8 – 30 hours depending on brightness setting.
Portable, compact and lightweight.
LONG BATTERY LIFE
With a lithium-ion battery capacity of 7800mAh the EvoCharge LED Powerbank Torch.
Specifically offers up to 30 hours of operating time.
USB-A charging output can be used to charge cellphones and other devices.
AMBER LIGHT SETTING
The EvoCharge LED Powerbank Torch has an amber light setting.
This mode reduces the lights attractiveness to mosquitoes and other insects by changing from a white light to an amber light.
Furthermore, This will reduce the amount of mosquitoes and insects attracted to the light.
In addition this is a soft, non-harsh light ideal for campsites and inside tents making it easy on your eyes.
MAGNETIC FUNCTION
The Powerbank Torch features built-in magnets.
Making it easy to mount on any metal object to keep your hands free.
Ideal for cooking or preparing meals and illuminating the campsite.
You can use this feature under the bonnet of a car if you are in a tricky situation or attached to the rear of your vehicle to alert other motorists of an emergency situation.
In times of loadshedding it can be easily mounted to a fridge or other metal surfaces to light up your living area.
EMERGENCY LIGHT
The Powerbank Torch has a built in Emergency light function.
When this function is activated, the lights will flash red and blue making it highly visible.