Description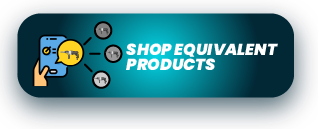 The ultimate on-the-go power supply in a compact design.
The Gizzu Challenger Pro 1120Wh UPS Portable Power Station is ideal for emergency needs, power outages, camping trips, or whatever else electricity is needed as it allows you to power up small appliances. Thanks to the 230V South African plug, and two DC ports, you can power your internet router, lightbulbs, and other small electronics and appliances with ease.
With two USB ports including one USB 3.0 Quick Charge port and a PD port, you can keep your phone, tablet, notebook, and camera charged. This rechargeable battery-powered model features a robust design, built-in LED flashlight and has two methods of charging, including solar power charging and traditional wall charging. When using a third-party solar panel, the voltage range needs to be between 11V-50V with a maximum wattage of 300W.
Get off the grid and enjoy the great outdoors while keeping essential gear and mobile devices powered. Thanks to the 11 outlets, including two South African plugs, you can power lights, smartphones, cameras, and other small electronics with ease. You can recharge the Challenger Pro during your outdoor adventure, simply hook the product up to your car or solar panel. It's durable and robust, but light enough to take with you.
Power essential household devices like your router, notebook, and monitors during loadshedding or power outages, Along with Pure Sine Wave technology, which is better suited to powering sensitive electronics, the Challenger Pro also features UPS functionality. This means that the Challenger Pro seamlessly switches over to battery power during loadshedding or a power outage, resulting in zero downtime for your connected essential devices. Frequent power outages leaving you with fewer hours in the day to recharge your power solution products? No problem – recharge the Challenger Pro from 0% to 100% in under 2 hours.
IMPORTANT: The maximum concurrent rated output for this device is 1000W. Please double-check the watt requirement of the appliance you want to power before connecting it to your Gizzu Power Station.
FEATURES
800W Power Output with a 512Wh Battery Capacity.
Lithium Iron Phosphate (LiFePO4) Battery Technology.
UPS Functionality with 10ms Switchover.
LED Flashlight.
Powers Various Small Appliances and Devices.
Portable Wherever and Whenever You Need It.
Ideal Power Solution for Power Outages.
The GIZZU Challenger Pro UPS Portable Power Station has a Rugged Design.