Description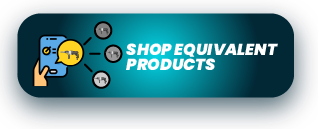 Power almost ALL your appliances!
The JACKERY Portable Power Station Explorer 2000 PRO is a premium quality portable power station combining a lithium-ion battery, Pure Sine Wave 230V, 2200W inverter and a MPPT solar charge controller in one compact unit. With the latest design and technology, the 2000 Pro is ultra quiet and offers fast charging in under 2-hours and true UPS functionality. Designed to give you reliable, easy-to use, portable power wherever you need it from exploring and camping to power outages.
FEATURES
Lithium battery power: 2160Wh (180Ah, 12V) battery capacity.
Pure-Sine wave inverter: with a 2200W rated power and 4400W surge power from the pure-sine wave AC ports.
Portable and lightweight: just 19.5kg and with an easy-carry handle.
Super fast charging: re-charge to 100% in less than 2 Hours.
Advanced UPS functionality: uninterruptible power supply allowing you to leave you devices permanently plugged into the Jackery
Explorer while bypassing the batteries until they are needed.
Multiple output ports: charge mainstream electronics and appliances including full-size refrigerator, Microwaves, Kettles, Toasters,
Hairdryers, Nespresso, TV, blender, electric grill, camping fridges, tablets, laptops, cameras and more for your outdoor and home needs.
All-in-one portable power station: includes USB-A and 100W USB-C ports, AC outlet and 12V car output.
Recharge the power station three ways: AC outlet, DC carport or via optional solar panel or panels.
Unlimited green power: Charge via solar at up to 1400W per hour and power devices simultaneously.
An easy to read LCD screen displays charge/discharge and battery status.
PRODUCT DETAILS
Less to Carry – More to Explore.
The Explorer 2000 Pro weighs only 19.5 kg, which is approximately 60% of the weight and size compared to alternatives with the same capacity. Equipped with an ergonomically design handle, the Explorer is easy to carry whilst camping, fishing, and for outdoor work. Easily add portable solar panels and enjoy endless power on all your outdoor adventures.
The all new LCD smart screen makes the Explorer 2000 Pro exceptionally user friendly with easy to view charging and usage status. At a glance you can easily view your power consumption and how much battery time is remaining. With multiple ways to charge, take your Explorer with you wherever you go for constant, easy access to power.
Tough and Sturdy – Built to be Used.
The Explorer 2000 Pro has shock-resistant level 9 drop resistance for peace of mind. If you accidentally drop the power station while handling, the Explorer can work still even if dropped from 1 meter up to three times.
Super Quiet & Environmentally Friendly.
The Explorer 2000 is expertly designed to run extremely quietly. Jackery's exceptionally high quality components are specially designed to reduce heat, which limits the need for the cooling fan to switch on. When the fan is in use, the superior grade system and components ensure the fan is whisper quiet. In addition, it is an ideal environmentally friendly power solution offering green energy with no fumes and requiring no maintenance.
Product Appearance