Description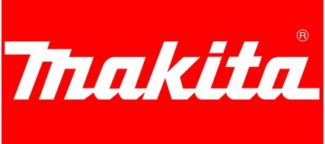 PLEASE NOTE :
THIS IS A BRAND NEW UNIT, HOWEVER, PACKAGING IS SHOP SOILED.
IMAGES FOR ILLUSTRATION PURPOSES ONLY.
FULL WARRANTY APPLIES.
MAKITA Angle Grinder 230mm 2000W Dead Man's Switch GA9050.
Overall lightest and most compact in its class.
FEATURES
Small and rotatable gear housing.
Large trigger switch.
Lightweight.
Extra slim design with "Dead Man's" switch.
Double Insulation.
Tool does not come with depressed center wheel.
Super Joint System
SJS is a massive advance in power, safety and durability.
The design gives maximum transfer of power and torque, while minimizing the wear and tear that happens with older technology. It's only inside Makita high powered angle grinders.
The one major benefit of the Super Joint System is the longevity it affords your equipment. By removing the strain that can be put on a motor at times, by disengaging it's unlikely for any parts to grind or overload and so prevent any needed repairs or even replacements.
With the rotation of the armature the coil spring is extended, its tightening force increases the grasp of the coil on the armature spindle and shaft. At this point the gear and spindle start to rotate simultaneously.
Against the shock of accidental spindle lock or overload, which surpasses the limited torque designed for the tool, the coil spring will override the armature shaft preventing damage to the armature and internal components.