Description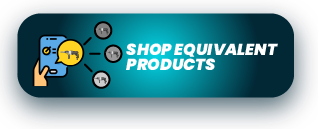 ROTHENBERGER Super Cut 1/2″ – 1 1/4″ Threading Set.
ROTHENBERGER Super Cut 1/2″ – 1 1/4″ Threading Set – Convenient, lockable reversible ratchet.
FEATURES
High quality rigid aluminium construction.
Ultra lightweight.
Die heads can be inserted from either side.
Slim, compact shape for working in confined areas.
Enclosed ratchet mechanism with fine teeth, reduces angle requirements to 22.5°.
Offset threading handle reduces effort required.
Precision dies are manufactured from high quality tempered steel for a long working life.
New optimal cutting geometry, easy to start the cut and excellent chip charge.
Supplied in blow molded plastic case.
The quick change die heads are CNC produced, ensuring precision die fit.
Positive octagonal universal drive.
Long pipe guide for perfect centering.
Fits in all Rothenberger hand and electric threaders.
A full range of replacement ratchet handles, die heads and dies are also available.
SET COMPOSITION
1/2″ Threading Die.
3/4″ Threading Die.
1″ Threading Die.
1 1/4″ Threading Die.