Description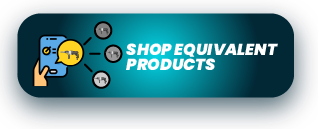 Premium quality.
The VIGORPOOL Captain 700 Portable Power Station is a premium quality portable power station ideal for use during load shedding, camping or the outdoors.
The CAPTAIN 700 brings you the latest technology and includes the highest quality components. Combining EV-grade LiFe04 batteries, Pure Sine Wave 700W inverter and a MPPT solar charge controller in a premium quality unit.
FEATURES
Lithium ion phosphate battery power: 672Wh (56Ah, 12V) battery capacity. Use everyday for 5 years (2000 full life cycles) and still retain 80% battery capacity thereafter.
Pure-Sine wave inverter: with a 700W rated power and 1300W surge power from the pure-sine wave AC port.
Portable and lightweight: just 9kg and with an easy-carry handle.
Super fast charging: re-charge to 100% in just 1.5 Hours.
Advanced UPS functionality: uninterruptible power supply allowing you to leave you devices permanently plugged into the
CAPTAIN while bypassing the batteries until they are needed.
Parallel system: Connect two VigorPool CAPTAINS together and double the capacity and output to 1400W | 1344Wh
Multiple output ports: charge mainstream electronics and appliances including TV, computer, laptop, blender, camping fridge, tablet, security cameras and more for your outdoor and home needs.
All-in-one portable power station: includes USB-A and 60W USB-C ports, AC outlet and 12V car output.
Recharge the power station three ways: AC outlet, DC carport or via optional solar panel or panels.
Unlimited green power: Charge via solar at up to 200W per hour and power devices simultaneously.
An easy to read LCD screen displays charge/discharge data and battery life status.
PRODUCT DETAILS
Advanced UPS Functionality.
Uninterruptable Power Supply with a switchover time of less than 10 milliseconds.
5x Faster Charging.
Charge to 100% in 1.5 Hours with fast recharging.
Wall Outlet – 1.5 Hours
Solar Panel 200W – 4 Hours
Car Cigarette Lighter – 7.5 Hours
Add Solar Panels For Endless Power.
Built-In 200W Solar MPPT Charge Controller. Charge up in under 4 Hours.
More Than 10 Years Life Span – 2000+ Cycles.
Use the CAPTAIN everyday for 5 years and the batteries will still retain 80% battery capacity thereafter.
Charge & Use Simultaneously.
Charge the Captian using mains power, car battery or solar panels. Power your devices using the 230V 700W inverter, USB A ports, 60W USB C ports, cigarette lighter port or wireless charger.