Description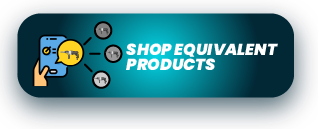 Get More Done, Faster and Easier With The Easy Track Guide Rail Edge.
The WORX EXACTRACK Circular Saw WX530.9 has its own built in 'easy Track' guide rail edge following system. Turn any piece of straight material (wood, metal, or plastic) into the guide rail and EXACTRACK will follow the edge quickly, accurately and with ease without any additional attachments or accessories. Do it all with WORX PowerShare, the only cordless tool platform that uses the same battery to power 20V and 40V tools.
FEATURES
Circular saws just became easier with the new ExacTrack™ Circular Saw.
ExacTrack™ is an innovative function, which can help to make a straight cut easier by keeping the blade flush against the cutting guide board.
In standard mode the Worx EXACTRACK Circular Saw WX530.9 will be setup for regular 90-degree or bevel cutting.
INCLUDES 2.0 AH BATTERY AND STANDARD CHARGER STARTER KIT (WA3601).