Description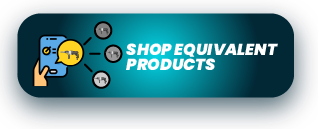 Our most affordable model for effortless hedge trimming.
The WORX 20V Hedge Trimmer 450mm WG261E.9 is compact yet capable of cutting 16 mm thick branches. The WG261 is what you need for keeping your hedges in shape with minimal fatigue.
FEATURES
The lightweight and compact hedge trimmer boasts a cutting diameter of 16mm allowing you to get through a wide range of twigs and branches.
The laser-cut, dual-action blades ensure precise and clean cutting performance with less vibration.
The dual safety switch and ergonomic handle provides safe and accurate work, helps to avoid accidental starting.
The multi-position front handle allows you to work in various cutting positions easily, for high or low hedges.
The WORX 20V Hedge Trimmer 450mm WG261E.9 is part of Worx PowerShare battery system, you can share any Worx PowerShare 20V batteries.
INCLUDES 2.0 AH BATTERY AND STANDARD CHARGER STARTER KIT (WA3601).