Description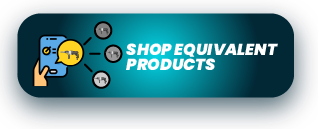 4 functions in 1 – Inflator, Tire Pressure Monitor, Work Light and Red Emergency Flashing Light.
Inflate all the tires on the car and then some with the WORX 20V Cordless 4-in-1 Portable Inflator WX092.9. It fills up 4.5 tires on one charge and it goes from 0 – 2.5 Bar (0-36 psi) in about 4 minutes per tire. That's faster and more efficient than inflators from other brands. You don't have to plug it into your car's DC port and then park someplace that's convenient to use it.
FEATURES
High-Pressure Inflation—Provides up to 10 Bar (150 PSI), perfect for inflating tires, sports balls and other small inflatables.
Digital LED Gauge displays accurate tire pressure with the ability to preset desired PSI.
Powerful LED Light illuminates work areas and includes a red and yellow emergency light.
Automatically shuts off when the set pressure is reached to avoid over-inflating.
0.9m (3-ft.) high-pressure hose provides extended reach—3 adaptors stored onboard for tires, sports equipment and air mattresses.
The compact design makes it portable and easy to transport and store.
The WORX 20V Cordless 4-in-1 Portable Inflator WX092.9 is part of WORX PowerShare battery system.
INCLUDES A 2.0 AH BATTERY AND STANDARD CHARGER STARTER KIT (WA3601).