Description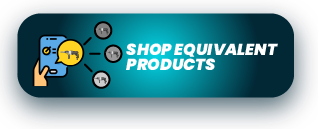 Quick and easy with double-action blades.
Leave the big hedge trimmer with the cord in the garage. When you just want to do a little maintenance trimming around the bushes or the garden, this is the shrub trimmer for you. The stamp-hardened steel blades slice through everything twice, once forward, then back, so they catch every leaf, twig, and branch. The WORX ZEN Grass Shear & Trimmer 20V WG801E.9 is comfortable to use and ergonomically designed to put less stress on your hands, wrists, arms, even your back, while still giving you excellent control.
FEATURES
It's easier to change the blade using this convenient and user-friendly trimmer. Users only need to flip, push the button, slide off the faceplate, and switch it out. All the steps can be achieved in a few seconds.
The dual-action blades cut once, then catches that branch again on the way back, just to make sure. For a trim that's twice as clean, twice as powerful, twice as fast.
The compact and lightweight design makes it easier for users to carry and operate, compared to any other trimmer in the market.
WORX ZEN Grass Shear & Trimmer 20V WG801E.9 is only 0.9 kg cordless hedge trimmer with the battery attached.
Comes with a 12 cm Grass Shear blade and a 20 cm Shrubbery blade. So it's really two tools in one, with an optional pole extension.
The sheath guard extends the life and improves the performance of your blade when in storage.
Please note battery and charger are sold separately.
INCLUDES 2.0 AH BATTERY AND STANDARD CHARGER STARTER KIT (WA3601).