Description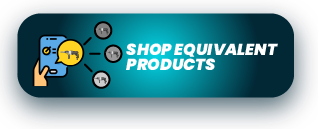 Brings 20V cordless power to pressure cleaning.
The WORX WG625E.2 HYDROSHOT Pressure Cleaner Set features a light, compact design that means easy cleaning on the go. With up to 10x the pressure of a normal hose, the innovative HydroShot is completely portable as it draws water from any source. Completely portable so you can clean anywhere there is water, including using a bucket, stream or pool. Gives 30 minutes of continuous runtime.
The WORX WG625E.2 HydroShot is part of the WORX 20V powershare battery platform, allowing you to share your 20V MAX li-ion battery with your other WORX garden & DIY tools. Expand your cordless system, share batteries and save money. Thanks to the Powershare™ platform this will allow you to interchange your batteries with your other 20V WORX tools.
FEATURES
Portable water and cleaning device eliminates bulky hoses and cords.
3-4 times more pressure than garden hose & nozzle.
Adjustable nozzle settings: 0°, 25°, 40°, shower, mist.
Dual system Design: Watering and power cleaning.
Single pressure control.
WORX WG625E.2 HYDROSHOT Pressure Cleaner Set includes a battery and charger.