Description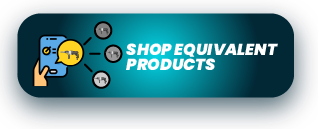 BOSCH PROFESSIONAL Cordless Rivet Gun GRG 18V-16 C.
The BOSCH PROFESSIONAL Cordless Rivet Gun GRG 18V-16 C installs a wide range of blind rivets (3.0–6.4 mm diameter), with a constant pulling force of 16,000 N. This rivet gun has two modes: AUTO for automatic running of the riveting operation and MANUAL for individual control of the working operation. Built-in Bluetooth connectivity allows users to customize and track their tool maintenance schedule via the Bosch Toolbox App.
FEATURES
Cordless convenience ensures greater on-site mobility and lower set-up cost.
As powerful and versatile as a pneumatic tool for 3 to 6.4 mm diameter rivets.
Long battery runtime for pulling 1,000 rivets on a single charge.
AUTO and MANUAL rivet function for personal preference during application.
Connectivity enables preventative maintenance and less downtime.
APPLICATIONS
The GRG 18V-16 C Professional is ideal for connecting pre-drilled metal workpieces in HVAC and electrical installations, metal construction, roofing and façade installations, and auto service repair, among others.
Versatile riveting with no limits.
Compatible with the Bosch Professional 18V System and with the multi-brand battery alliance AMPShare.
BATTERY AND CHARGER NOT INCLUDED.