Description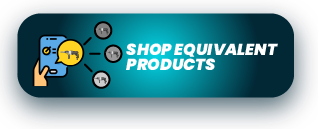 Two screwdrivers in one Systainer.
The FESTOOL 18V Screwdriver And Drill Set TID 18 C3 1 Set T18 577244 is the perfect combination.
Super flexible when drilling and screwdriving or extremely powerful, robust and enduring. With the T 18+3 cordless drill/driver and the TID 18 cordless hammer drill/screwdriver, you are equipped for virtually any drilling and screwdriving application. The T18+3 with fully electronic torque setting, CENTROTEC quick-change system, angle and eccentric attachment as well as depth stop is extremely flexible and ensures fast switching between drilling and screwdriving. The TID 18, on the other hand, is a compact powerhouse with generally robust percussion mechanism and an enormous lifespan. In addition, the TID 18 with ¼" tool holder only turns on the screw – and not on the wrist: the tangential impact mechanism ensures this without a force-consuming back torque. Both impress with a brushless and therefore maintenance-free EC-TEC motor – which, together with the battery pack, ensures maximum endurance.
FEATURES
Robust: Long-lasting quality components, also fully covered thanks to the comprehensive support provided by Festool Service.
Maximum power: Thanks to the extremely powerful, brushless, and therefore long-lasting, EC-TEC motor.
Ergonomic: compact design enables you to work accurately and for longer without becoming tired, even in hard to reach areas.
Mobile: Stowed in Systainer³ products, the screwdrivers can also be seamlessly integrated into bott vehicle equipment for easy transportation from the workshop to the construction site.
Flexible battery system: For applications with high power needs, the 4.0 Ah Li-HighPower Compact battery pack provides the ideal powerful, compact and lightweight solution.
For even less weight, the 3.1 Ah Compact battery pack is an ideal option for light screw joints.
APPLICATIONS
Screwdriving work that protects your wrist, with no reverse torque.
Furniture assembly and kitchen fitting.
Installation of fittings, rear walls, strips.
Installation of doors and windows.
Screwdriving in wood, metal and plastic.
Fences, pergolas, carports, canopies.
Production of wooden substructures.
Drilling and screwdriving in wood, metal and plastic.