Description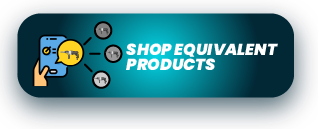 Perfected for your cordless tools.
The FESTOOL Cordless Mobile Dust Extractor CLEANTEC CTLC MIDI-BASIC 577066 compact suction power without a cable.
FEATURES
Powerful: Thanks to the 36 V turbine, power comparable to a corded extractor.
Independent: Extraction entirely without a socket with 2 x 18 V (4.0/5.2/8.0 Ah) battery packs.
Dust-free cordless applications: Perfect interaction with the Festool cordless tools for mobile sawing, sanding or drilling.
Mobile: Easy to transport thanks to low weight and compact design.
Adjustable: Three levels for setting suction power.
No interruptions: Work continuously with four battery packs and a TCL 6 DUO rapid charger in most cordless applications.
Practical: The extractor switches on via the remote control or the Bluetooth® battery pack.
Manual dedusting: For recovery of the suction force and maximum filling of the filter bag.
Healthier work: In dust class L.
MAIN APPLICATIONS
On-site extraction for cordless tools for minor or brief sanding, sawing and drilling work.
Ideal for mobile use in service and installation work and for final cleaning.
Suitable for both wet and dry extraction (special wet filter required for wet extraction).
Bluetooth® functionality for extractor, remote switch-on for cordless tools.
Container/filter bag capacity 15/12.5 l.
Approval for dust class L.
With manual filter and filter bag cleaning.