Description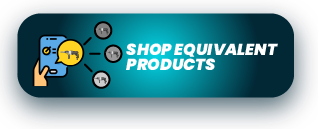 Enhanced sensitivity and functionality.
The INSIZE Flat Back Digital Indicator 0.001 mm is supplied with a manufacturer inspection certificate traceable to NIST USA.
FEATURES
Button functions – on/off, inch/mm, zero, data preset, change measuring direction, absolute/incremental measurement.
0-6 hours automatic power off time can be set.
Switchable high-low frequency measurement mode.
High-frequency mode is suitable for high-speed moving of spindle and has large power consumption.
Low power consumption in low-frequency mode.
Keep preset data in memory after restart.
Uses a CR2032 battery.
Automatic power off.
Data ouput.
Optional accessories – data output cable ( code 7315-50M, 7302-40M, 7305-40M), backs, contact points).