Description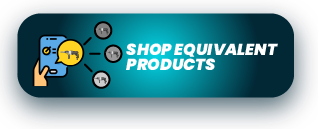 Vibrafree® feature offers 3X Cutting efficiency with reduced vibration.
The KRESS Vibrafree® Multi-Tool 480W KUW58.1 features high-frequency oscillation technology ideal for cutting, sawing, scraping, sanding, polishing, removing grout and more, ideal for materials such as wood, metal, plastic, tile, and plasterboard.
It offers a Hyperlock™ tool-free system that provides up to 1 ton of clamping force to prevent blade slippage, and the universal Interface can fit almost all brands of oscillation tool accessories in the market. The KUW58.1 features a 5° oscillation angle, constant speed control for keeping work efficiency even with high load, and variable speed control and multi-angle adjustment that adapts to different applications.
FEATURES
Hyperlock™ tool-free system provides a 1-ton clamping force preventing blade slippage.

Microsonic high-frequency oscillation technology with universal Interface compatible with most other brand accessories.

The KRESS Vibrafree® Multi-Tool 480W KUW58.1 has a 5° Oscillation Angle.

Robust Carry case for transport and storage.