Description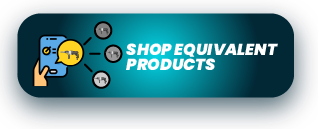 Hammer drill with battery and charger set.
The METABO Cordless Hammer Drill SB 18 LTX-3 BL is powered by a brushless 3-speed motor for maximum power and demanding metal applications.
Features
Extremely powerful chuck with re-tensioning function against slipping of the bit and a high degree of concentricity.
Third speed setting with high torque (max. 4,000/min) for extended range of application and even faster drilling progress, especially in metal.
Hammer drill function for drilling in masonry.
Selectable "impulse" mode for removal of stubborn screws and for spot-drilling on smooth surfaces.
Precision Stop: electronic torque control with increased precision for precise, delicate working.
Overload protection: protects the motor from overheating.
Electronic safety shutdown: no kickback if the drill bit stops unexpectedly – for high user safety.
Integrated LED work light with night light function for optimal brightness in the work area.
The METABO Cordless Hammer Drill SB 18 LTX-3 BL comes with a metaBOX, the intelligent solution for transport and storage.
Many brands, one battery pack system: This product can be combined with all 18V battery packs and chargers of the CAS brands: www.cordless-alliance-systems.com.