Description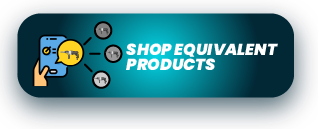 Ideal for precise, delicate work or jobs that require an extra punch.
The METABO Cordless Hammer Drill SB 18 LTX BL Q I is powered by a brushless motor for maximum power on demanding applications.
Features
Hammer drill function for drilling in masonry.
Metabo Quick System: quick change of bit retainer and bits, for flexible working.
Selectable "impulse" mode for removal of stubborn screws and for spot-drilling on smooth surfaces.
Precision Stop: electronic torque control with increased precision for precise, delicate working.
Overload protection: protects the motor from overheating.
Electronic safety shutdown: no kickback if the drill bit stops unexpectedly – for high user safety.
Integrated LED work light with night light function for optimal brightness in the work area.
The METABO Cordless Hammer Drill SB 18 LTX BL Q I comes with a handy belt hook and bit case which can be fixed either on the right or left side.
Many brands, one battery pack system: This product can be combined with all 18V battery packs and chargers of the CAS brands: www.cordless-alliance-systems.com
BATTERY AND CHARGER NOT INCLUDED.