Description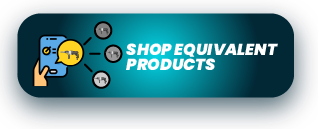 The two-stage rotary vane pump is suited for the evacuation of all refrigeration circuits according to DIN 8975.
The Rothenberger ROAIRVAC 6.0 Pump achieves a vacuum of less than 25 microns. This makes them ideal for all refrigeration plant engineers and technicians. The solenoid non-return valve avoids any oil mixture due to the backflow after a power interruption or any other process interruption. Specifically designed for HVACR systems.
FEATURES
Solenoid check valve to protect the refrigeration circuit from oil contamination in case of a power interruption.
A vacuum gauge with an integrated drag indicator allows quick and easy control of the evacuation process.
Protection of the integrated components thanks to light and high-quality housing.
Gas ballast valve for reducing the water vapour in the oil tank.
A special filter reduces oil mist at the exhaust vent.
Easy to read oil level through the sight glass.
Easily accessible oil drain plug for quick emptying.
The thermal switch protects the unit from overheating the motor.
The Rothenberger ROAIRVAC 6.0 Pump comes with a Standard 1/4″ SAE connection, as well as 5/16″ SAE.
Detachable cable prevents cable damage.