Description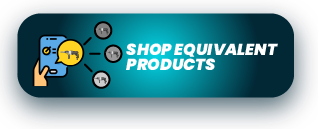 Unlimited freedom of choice with Worx PowerShare™
If you are always coming up short on power or runtime, the new WORX POWERSHARE Pro Battery 20V 8.0 Ah delivers longer runtime, faster charging and outstanding performance. The Pro batteries feature intelligent battery management and advanced cell protection for extra durability and an extended life span.
FEATURES
Worx PowerShare Pro intelligent batteries deliver outstanding performance and longer runtime. Fully compatible with all Worx garden and power tools.
The battery communicates with the charger to optimize the charging process automatically, prolonging the battery's life and reducing loss of capacity over time.
Intelligent Battery Management System makes sure that the state of charge, temperature and voltage fluctuations are monitored continuously.
The battery's cells are thermally insulated to prevent overheating in power-hungry use and ensure safe operation in a temperature range from -10° to 45° C.
The WORX POWERSHARE Pro Battery 20V 8.0 Ah has a battery charge level indicator for quick reference to battery status.
Every single cell is fully shielded to guarantee protection from moisture, shocks and vibrations.