Description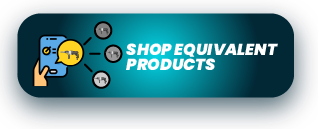 Compact, cut-to-edge cordless mower
The combination of a large cutting deck and high-capacity batteries is what makes the WORX 40V Cordless 40cm Lawn Mower Kit WG743E capable of mowing up to 500 sqm with one battery charge.
Features
Patented Intellicut technology adds power when the grass gets thicker, then allows you to dial it back down to conserve battery.
The cut-to-edge design gets closer than other mowers to fences, edges and features on your lawn, for less trimming afterwards.
The collapsable handle allows for easy storage in the garage during the off-season.
The single-lever adjustment lets you pick between 7 cutting heights to accommodate different seasons and different preferences.
You'll always know how much battery you have left with the onboard indicator. That way you'll know how much more you can cut before you need to swap out batteries or recharge.
Worx PowerShare is compatible with all Worx 20v and 40V tools, outdoor power and lifestyle products.
Powered by two 20V 4.0Ah Powershare batteries, up to 500㎡ on a charge.
The dual port charge can charge both batteries at once in 2 hours, or just charge 1 in an hour. You can use it to charge the 20V batteries of all your Worx PowerShare tools.
The WORX 40V Cordless 40cm Lawn Mower Kit WG743E has an integrated rear roller for striped lawns.
2-in-1 Bag collection /mulching.
Includes Worx WA3061 20V Powershare 2.0 Ah Battery & Charger starter kit.