Description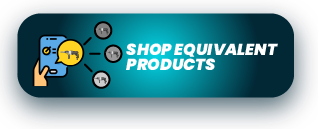 Sokkia B series automatic levels feature enhanced reliability under all environmental conditions.
The SOKKIA B40-4 Automatic Level features rugged and compact bodies that are more tightly sealed against elements (IPx6). The B series levels provide quick setup, easy sighting, and superior durability against vibration and shock, subsequently increasing productivity over an extra-long period of time.
The B series levels incorporate the most precise and reliable compensator available today.
FEATURES
Accuracy and stability due to four super-high-tensile suspension wires and a magnetic damping system.
Reduced operator eye strain as a result of the optimally designed telescope which provides an exceptionally bright and sharp view.
The ultra-short focus distance of 20cm (7.9in.) from the end of the telescope makes it easiest to use in confined locations.
Read horizontal angles in 1° or 1 gon units.
In addition, a freely rotatable circle allows any angle reading from zero.
Quickly set right angles for layout and alignment tasks as the readout window is located on the instrument base below the eyepiece.
The stadia lines on the reticle allow distance measurements, for example, multiply the staff length between the top and bottom stadia lines by 100.
The SOKKIA B40-4 Automatic Level has one screw for reticle adjustment and two screws for circular level adjustment, as a result, adjustments are easier to make.
INCLUDES
B Series Automatic Level Instrument.
Lens Cap.
Cleaning Cloth.
Tool Kit
Operator's Manual.
Hard Carrying Case.